Pakuranga
Auckland 2140
New Zealand Phone +64 9 534 8000 Fax +64 9 534 8006
info@might-i.org
Groups
Theatre Group

JUST PUSHKAR featuring Pushkar Shrotri on 29 July 2017 @ 6 pm.
Ellerslie War memorial hall, 138 Main Highway, Ellerslie, Auckland.


Community Group
Health Group
Snr Citizens - Sep 2017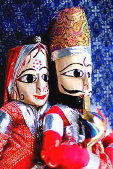 Activities
::
Nabhovani Radio program
Saturdays: 9.40 am

Planet FM
Frequency: 104.6.
www.planetaudio.org.nz/nabhovani

::
::
Health seminar, Women's issues, Family matters, Culture programs coming soon!
LOOK out for upcoming events on the Calender Page.
Email
Migrant Heritage Charitable Trust Inc (regd)
Registered with
CC:39207
Youth Program coming soon!
Supported by
Music Group
ASHWIN RANG featuring Dr Ashwini Bhide Deshpande

16 Sept - BNZ Theatre, Vodafone Events Centre, Great South Road, Manukau. Auckland @ 6.00 pm

P O Box 251579